Mel Gibson est de retour derrière la caméra le 9 novembre prochain, l'Américain dévoilera le film de guerre HACKSAW RIDGE, l'histoire vraie de Desmond Doss, le premier objecteur de conscience à avoir remporté la médaille d'honneur du Congrès américain. Durant la Seconde Guerre mondiale, il devint médecin pour ne pas avoir à utiliser une arme... L'histoire est juste incroyable. encore un film de guerre me direz-vous, et pas des moindre... La guerre du pacifique est toujours la moins connue pour nous européens, sauf bien sur ceux qui s'y intéressent.... A suivre...
Regardez le trailer :
Hacksaw Ridge | Official Movie Site | In Theaters November 4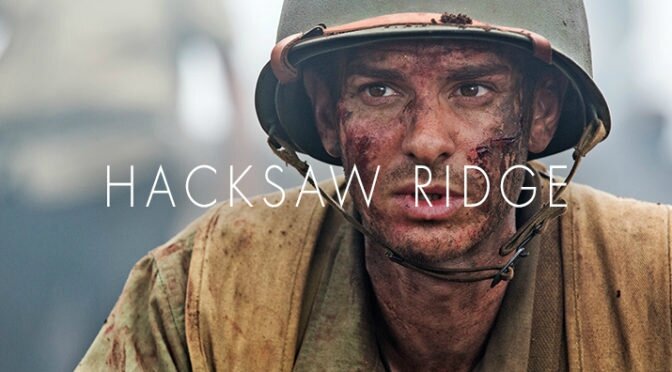 Lionsgate has released the official poster for director Mel Gibson's latest, the true World War II tale Hacksaw Ridge, which stars Andrew Garfield, Sam Worthington, Luke Bracey, Teresa Palmer, Hugo Weaving, Rachel Griffiths and Vince Vaughn in the story of Corporal Demond Doss, the first conscientious objector to receive the US congressional Medal of Honor. Check out the Hacksaw Ridge poster in the gallery below!
Doss, who will be played by Garfield, was drafted into World War II at age 23. Raised a Seventh-day Adventist, he refused to kill or carry a weapon and, as such, became stationed as a medic. President Harry S. Truman presented Doss with his commendation on November 1, 1945, citing numerous acts of bravery and sacrifice performed by Doss in the line of duty. Doss was the only American soldier to serve on the front lines without a weapon, and single-handedly saved the lives of 75 men.
Hacksaw Ridge is scripted by Robert Schenkkan and Randall Wallace, the latter of whom worked with Gibson on Braveheart. The center of the story is likely to focus on 1945's three-month military assault Operation Iceburg, also known as the Battle of Okinawa. "Hacksaw Ridge" was the name given the location of a particularly brutal two-week confrontation wherein United States troops faced off against Japanese soldiers on the rocky cliffs of Okinawa.
Bill Mechanic, Brian Oliver, David Permut, Terry Benedict, Paul Currie, Bruce Davey, William D. Johnson and Tyler Thompson produced the film through Cross Creek Pictures, Demarest Media, Pandemonium, Permut Presentations and Gibson's Icon Productions.
Hacksaw Ridge will get a wide release on November 4, 2016.